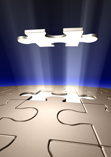 Employee turnover, product improvements, changes in inventories and new policies create a constant need for training that can stretch operational knowledge dangerously thin.

The vision of KTP is to provide small business and nonprofit leaders with experienced management professionals to help them resolve their unique organizational needs.
E-Learning and Private Web Portals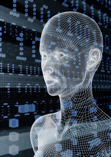 To preserve the reliability of your product and service delivery systems, your employee training processes must be flexible
and have the capacity to effectively update and retain your employee's process knowledge.

We can help with customized learning systems, private online portals and e-learning suites so that you can enjoy the prestige and profitability of your own virtual university.
Onsite and Online Management Training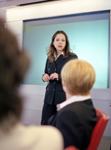 An example of effective online training is the "knowledge-base" instructional model, which was created to teach management and leadership essentials for the
Quality Management Institute.
Online learning is verified by onsite or online instructor facilitation and testing for proof of competency. Learners advance through the curriculum by demonstrating their ability
to apply the learning to their specific organizational setting.

Rise in leadership and build financial security with 2QR™ Complete QM. 2QR™ is a return to the systems thinking and due diligence protocols of 1QR; with the added emphasis of 21st century HR resources to hire, train and retain high-performers.
Read More