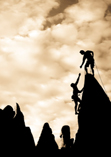 The chaos of enterprise causes leaders to search for reliable solutions to stabilize work processes and eliminate the wasteful expenses of rework, staff turnover, and ethical failures.

The vision of KTP is to provide small business and nonprofit leaders with experienced management professionals to help them resolve their unique organizational needs.
Organizational Design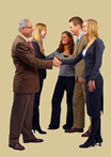 When leaders think about employee absenteeism, turnover, work ethic, the expenses caused by errors or the shortage of
skilled staff to fill critical roles; they're reminded of the most difficult part of managing – people problems.

Helping small business and nonprofit leaders improve their organizational design and achieve complete profitability is
the heart of our consultancy.
QM Work-Process Analysis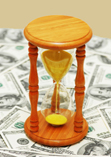 QM-WPA is a project management method for systematically applying creative thinking and critical analysis to work flows
and for establishing reasonable standards for development.

Instead of focusing our time and efforts on expensive rework and customer relations after problems occur, we can improve processes and eliminate future errors before they have an opportunity to create what are avoidable losses.

Rise in leadership and build financial security with 2QR™ Complete QM. 2QR™ is a return to the systems thinking and due diligence protocols of 1QR; with the added emphasis of 21st century HR resources to hire, train and retain high-performers.
Read More