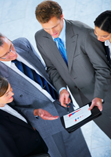 Small businesses require flexible, specialized financial and business analysis that supports their decision-making, strategic planning, budgeting, and management controls.

The vision of KTP is to provide small business and nonprofit leaders with experienced management professionals to help them resolve their unique organizational needs.
Financial and Business Analysis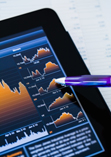 Financial and business analysis transforms accounting, financial, and operations data into useful information. This enables businesses to monitor and evaluate their financial position, financing requirements, and plan future growth.

We can help define your organization's capabilities, compare your systems requirements with existing resources and
design modifications to execute your business strategy.
Business Systems (IT) Development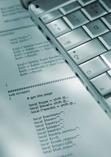 Effectively implementing business systems requires the efforts of multiple stakeholders including Finance and Accounting, Operations, and MIS to support the business plan.

Our specialists have the project management and liason skills to translate your business requirements into clearly defined functional requirements for IT Administrators including the selection of hardware, software and support systems.



Rise in leadership and build financial security with 2QR™ Complete QM. 2QR™ is a return to the systems thinking and due diligence protocols of 1QR; with the added emphasis of 21st century HR resources to hire, train and retain high-performers.
Read More